Contributors
Michel Valentin, PhD
Michel Valentin is a French professor at the University of Montana. Specialist of postmodern literary/filmic criticism and Lacanian theory applied to textual critique, he teaches courses on French and West- African cinema, literary periods and genres and specific cultural topics. He has published miscellaneous articles on the topics of cinema, literature and politics and has edited a book on the cultural and political signification of the "Muslim veil."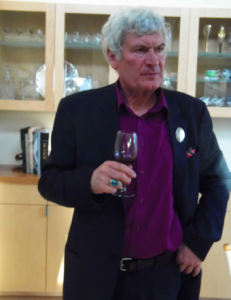 ---
Richard Curtis, PhD
Dr. Richard Curtis is a Philosophy Instructor from Seattle Central College.  He has taught there and at other colleges around the Seattle area for the last 11 years.  Since 2012 he has also been the Managing Editor of the EPIS Journal Presencing.  His Bachelor's degree is in Philosophy and Psychology, Master's degree in Religious Studies (with an emphasis on Jewish Mysticism and Catholic Liberation Theology), and PhD in Religion (Philosophy of Religion and Theology).  He has written two books and edited a third.  The first was an attempt to define religion in human terms and to understand the psychological and evolutionary foundations for its universality, the second was a collection of essays by various scholars on modern understandings of religion, and the third is a forthcoming book calling for a more strenuous and ethically minded response to climate change.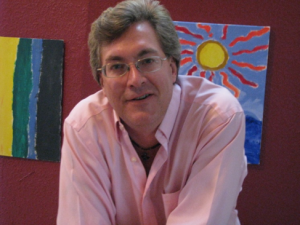 ---
Gary Kolb, PhD
Dr. Gary Kolb is a clinical psychologist with an active practice in the state of Washington, USA.  He has recently finished a program at the Institute of Contemporary Psychoanalysis in Los Angeles, and is currently a psychoanalytic candidate at The Existential Psychoanalytic Institute & Society.  His current research explores the effects of technology on the psyche from a existential and phenomenological perspective.  He lives in Aberdeen, Washington with his wife and children.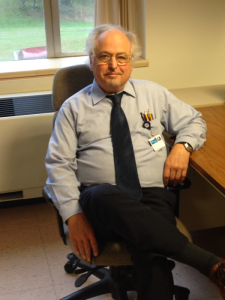 ---
Shana Cornelis, PhD Candidate
Shana Cornelis (°1989) is Master in Clinical Psychology. She currently works as a PhD candidate at the Department of Psychoanalysis and Clinical Consulting of Ghent University (Belgium). Fascinated by the inherent link between neurotic symptoms and interpersonal functioning, she investigates the specific manner in which both appear to be inextricably interwoven in particular patients and how they evolve in relation to each other during the course of a psychodynamic therapy.
---
Wim Matthys, PhD
Wim Matthys is a clinical psychologist who recently has attained a PhD at the University of Ghent, Belgium. In his doctoral thesis, he discusses the cinematographic work of American director Stanley Kubrick in the light of French psychoanalyst Jacques Lacan's concepts fundamental fantasy, jouissance and gaze. He has published internationally and has presented papers at international conferences both in Europe and in the United States.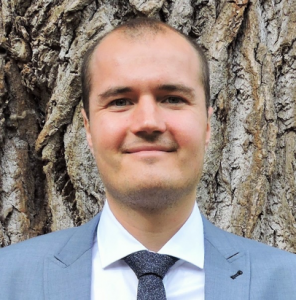 ---
Chris Haley, MA/ABD
Chris Haley is a stay-at-home dad and independent researcher. He lives in Austin, Texas with his wife and two sons. He holds a BA in philosophy from the University of Washington with a focus on epistemology and political theory and an MA in sociocultural anthropology from the University of Virginia with a focus on critical political economy, international development, and global governance institutions. Chris' current research interests bring together phenomenological existential psychoanalytic theory and critical realist social theory with a focus on subjectivity and social ontology. He is currently writing a book, "The Subject of Human Being."
---
Steven Goldman, PhD
Steven Goldman, Ph.D. studied at St. John's College (honors graduate), The University of Paris, Heidelberg University, and completed his doctorate in philosophy at the Claremont Graduate University (CGS fellow). Steve started teaching in the early 80s — formerly at places like the UC Irvine, the Claremont Colleges, the Venice Community Adult School, the Art Institute of Portland, Pacific Northwest College of Art — and currently at Portland State University.  Steve writes under the name 'Steven Brutus' and has several books out there including Important Nonsense (2012), which was named one of the best 100 books of 2012 on Kirkus Reviews "indie list." Steve's most recent book is Orientation in World Philosophy: A Companion for the Examined Life.  Steve started dabbling in philosophical counseling in the 1980s and has written extensively about the application of philosophy to therapy.
---