Author Bios
Loray Daws, PhD, Reg. Psych., FAPA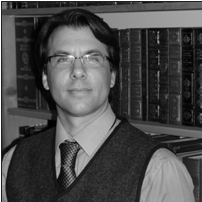 Loray is a Registered Clinical Psychologist with the Health Professions Counsel of South Africa and a Registered Psychologist with the College of Psychologists of British Columbia, Canada. He graduated from the University of Pretoria and served as a full time lecturer from 1998 to 2006. Academically, as well as clinically, Loray's areas of interest include Mastersonian psychoanalysis and its various research and clinical applications to developmental trauma, philosophy and ethics of mental health and the question of human freedom and agency, and integrating various existential theorists with psychoanalytic traumatology. Never far from the academic field Loray serves as assistant editor for the Global Journal of Health Sciences, evaluator and international advisory board member of the International Journal of Psychotherapy (IJP), assistant editor and psychoanalytic candidate at EPIS (Existential Psychoanalytic Institute and Society) and has published various articles and chapters on dreaming, psychosomatic disorders and the disorders of the self. Loray supervises and teaches in South Africa, Canada, the United States, Australia and Turkey as faculty member of the International Masterson Institute.
J.W. Pritchett, PhD
Justin W. Pritchett holds a Ph.D. in Theological Ethics from the University of Aberdeen. His current book project, Cultivating Wilderness: A Phenomenological Theology of Wilderness Spirituality and Environmental Ethics investigates how spiritual experience in the wilderness effects future practices of ethical behavior towards the non- human world. Justin is a certified fly-fishing guide and spends his free time wandering the wildernesses of Wyoming and Montana. He lives in Laramie, WY with his wife, son, three- legged cat, two dogs, ten chickens and hundreds of plants.

Annalee Ring, MA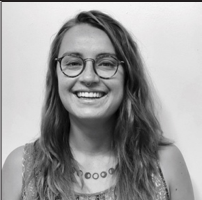 Annalee Ring is a master's candidate in philosophy at Gonzaga University and is beginning a doctoral program in philosophy at the University of Oregon this fall. Her specialization is in phenomenology of expression and nature, Native American philosophy, and hermeneutics. She is particularly interested in the relationship between language, nature, and ontology.
Steven Brutus, PhD
Brutus is a graduate of St. John's College (with honors). He studied at The University of Paris, Heidelberg University, and completed his doctorate in philosophy at the Claremont Graduate University (CGS fellow). Brutus started teaching in the 80s and continues today at Portland State University in Portland. Some of Steve's works are Important Nonsense, Lines of Thinking in Aesthetics, and Criticism and Healing. Steve began working in philosophical counseling in the 1980s and has written extensively about the application of philosophy to therapy.

Julian von Will, PhD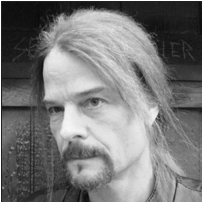 Born in Seattle, Washington, Julian specializes in the philosophy of mind, theories of consciousness and epistemology comprising Kant, German idealism, phenomenology, psychoanalysis and critical theory. He's a clinical sexologist and psychotherapist. He has a book coming out on Theodor W. Adorno's critique of idealism, entitled Inverted World. He has earned four graduate degrees in philosophy and clinical sexology from America (Loyola, University of Chicago,) Europe (Catholic University of Leuven, Belgium) and Asia (The University of Hong Kong). He spends time between Seattle and Hong Kong.
Daniel O'Dea Bradley, PhD
Daniel O'Dea Bradley is an Associate Professor of Philosophy at Gonzaga University. He teaches a variety of courses in the areas of Phenomenology, Hermeneutics, Philosophical Anthropology, Ethics, Environmental Philosophy, and the Philosophy of Technology. His research focuses on environmental philosophy, aesthetics, and the phenomenology of religion, particularly questions of presence, desire, illusion, and the sacred. He often draws on the work of Paul Ricoeur, Richard Kearney, and Teresa of Avila, among others.

Ellie Ragland, PhD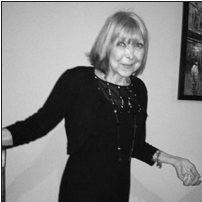 Ellie Ragland is Professor Emerita of French and English and Frederick A. Middlebush Chair at The University of Missouri. She has taught seminars on Jacques Lacan's psychoanalytic theory there for 25 years and will be giving a public seminar in the future. She is author of nine authored and edited books on Lacanian psychoanalysis, and over 100 articles. The first to have written an English book on Lacan which appeared in 1984, she is also the first to have founded an Anglophone Lacan journal. She is currently a practicing psychoanalyst and member of the New Lacanian School and the World Association of Psychoanalysis.
Gary Kolb, PhD
I am a therapist and have worked full- time at Harbor Crest Behavioral Health hospital inpatient treatment center for chemical dependency for 15 years. I have both a PhD and a Psy.D. and have a private psychotherapy practice. I am also a psychoanalytic candidate at the Existential Psychoanalytic Institute and Society. I have been married for 43 years to the same woman, raised 8 adopted children, and re-assemble old car parts in my spare time.
Tom Jeannot, PhD
Tom Jeannot joined Gonzaga's Department of Philosophy in 1986. He specializes in Marxism and Critical Theory, philosophical hermeneutics, classical American philosophy, and ethics. He is currently working onthe thought of Bernard Lonergan, personalism, and the Catholic Worker movement.
Michel Valentin, PhD
Michel Valentin is teaching French literature and textual/critical/ postmodern theory at the University of Montana (Missoula). Valentin teaches and applies Lacanian theory to the unravelling of any textual surface (graphic, written, filmic…). He also uses theory to enhance the socio-cultural critique of our contemporaneity and publishes in his area of expertise. He is a long-time EPIS member.

Bruce Beerman, MA
I've been teaching philosophy at Gonzaga University since 2011. My areas of interest are: Kant, Heidegger, and Phenomenology.
Julio Roberto Costa, MS
Sociologist (M. S.), University of Brasilia, Brazil. As a graduate, studied Social Constructionism and relations between Cultural Studies and Psychoanalysis. Worked as a professor in many universities in Brazil. For 15 years, conducted field research on rural low-income communities, developing integrated actions with diversified social actors, such as farmer's associations, local governments, unions, NGOs and social movements. Conducted in-depth studies of the work of Otto Rank, whose books he became acquainted with still as an undergraduate student.
Nataly Nikonovich, PhD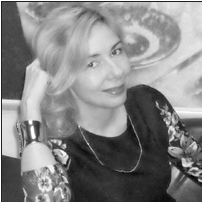 Senior Research Fellow of the Center of History of Philosophy and Comparative Studies, Institute of Philosophy of the National Academy of Sciences of Belarus, Eastern Europe (Republic of Belarus), is an expert of the scientific journal "Philosophical horizons" (Kyiv, Ukraine). Author of the monograph "Theoreticalanalysis of M. Eliade's philosophy of myth: basic ideas and cognitive potential", more than 40 works on philosophy and methodology of culture, the theory of myth, philosophy and phenomenology of religion, modern Western philosophy, comparative studies, published in Spain, Colombia, etc. Nataly Nikonovich developed the new methodology of culture, on the base of M. Eliade's phenomenology of myth and religion.